In a brazen display of audacity and defiance, Israel continues to trample on international regulations by launching a sinister plan that expands construction in the Givat Hamatos settlement.
Israel's Sinister Expansion: Devastating Blow to Jerusalem-Bethlehem Link
This diabolical move, strategically nestled in occupied east Jerusalem's Beit Safafa neighborhood, is aimed at severing crucial communication between the holy city and the occupied West Bank city of Bethlehem, as reported by Al-Quds newspaper on 20 April.
Israeli NGO Ir Amim, an organization working tirelessly to make Jerusalem a more equitable and sustainable city for both Israelis and Palestinians, reveals the malicious intent behind Israel's construction expansion.
By increasing the number of housing units in Givat Hamatos, Israel will "permanently cut off Palestinian geographical contiguity between East Jerusalem and Bethlehem," effectively annihilating any hope for a two-state solution.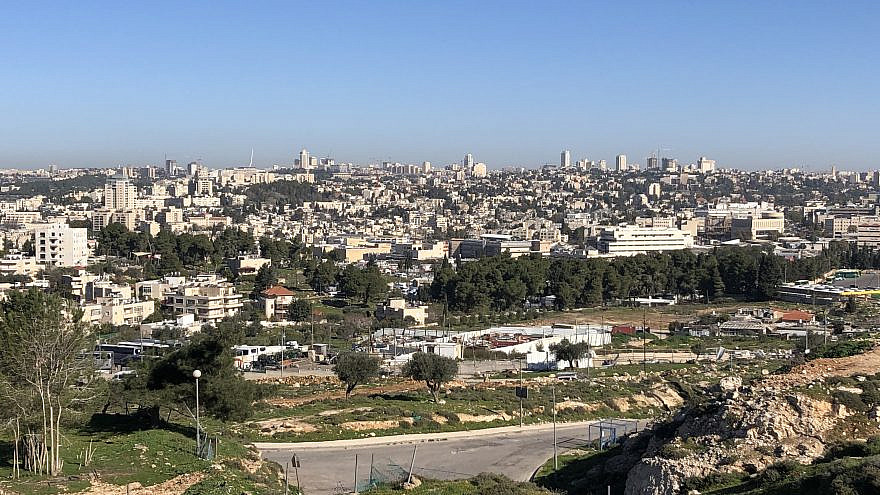 This nefarious plan, originally approved a decade ago, has long been in the works, with a total of 2,610 housing units in the settlement. The construction of 1,200 of these units began three years ago, and now, the land is being subjected to extensive infrastructure work in preparation for future Jewish construction in the neighborhood.
A Crushing Blow to Beit Safafa's Future
Adding insult to injury, Israel has also been relentlessly expanding the Givat Shaked settlement. A staggering 700 new units for Givat Shaked were approved by the Israeli Jerusalem municipality just yesterday.
This outright violation of international regulations regarding the illegal expansion of Israeli settlements has not only sparked global outrage but has also been met with scathing criticism from Israel's own left-wing. They condemn this heartless move for "cutting off development options for Arab residents" in Beit Safafa.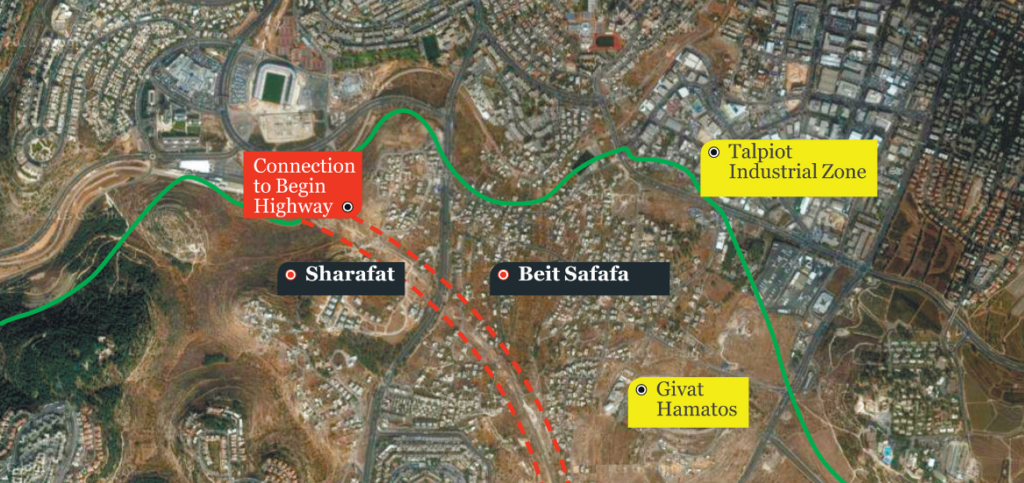 Givat Shaked is set to be built on the last remaining plot of land available for Beit Safafa's development, essentially suffocating the crowded Palestinian neighborhood, which is already hemmed in on almost all sides. This was pointed out by the Peace Now settlement watchdog in The Times of Israel last year.
Settlement Expansion Plans Continue Despite Recent Pledge
These despicable actions come to light mere days after Israeli Finance Minister Bezalel Smotrich and Transportation Minister Miri Regev were reported to be planning the allocation of billions of shekels (over $1 billion) for settlement expansion in the West Bank and Jerusalem.
Such blatant hypocrisy, as Israel recently pledged at a summit in Egypt's Sharm al-Sheikh to "stop discussion of any new settlement [housing] units for four months and to stop authorization of any outposts for six months."
It's high time the world takes note of Israel's malicious maneuvers and stands united against such heinous acts that threaten the fragile fabric of peace and justice in the region.